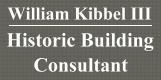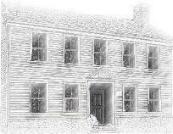 William Kibbel has over a quarter of a century of experience analyzing old buildings and extensive knowledge of their structures and systems. He has evaluated or been retained as a consultant on thousands of buildings between 100 and 350 years old. Bill has served on the board of directors for 2 historic sites and has been a consultant to public historic sites and private building owners in several States. He has also been contracted on several occasions by municipal building officials, architects, engineers and contractors to advise on unique historic building issues.

| | | |
| --- | --- | --- |
| Bill is also the current Director of the Historic Building Inspectors Association, an organization of experienced building inspectors that have specific experience evaluating historic properties, have an understanding of preservation standards and encourage preserving historic buildings. | | |

Bill has written articles and columns for national and regional publications about historic building restoration and maintenance and is a frequent speaker at educational seminars for historic building professionals.

In earlier years, Bill was a construction manager involved with some high value historic building restorations, reproductions and worked hands-on with early building tools and techniques.